When will we see a return to normal travel?
Published At: Tuesday 12 January 2021
---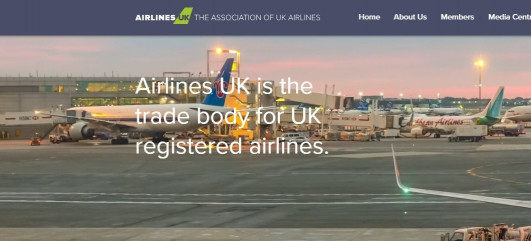 Responding to the announcement by the Government that air passengers, from 4am on Friday, will be required to take a Covid test before travelling back to the UK, Tim Alderslade, Chief Executive of Airlines UK, the industry association representing UK-registered carriers, said:
"This is a national health emergency and Ministers need to act to keep the country safe. It is true that much of the sector has been lobbying for pre-departure testing – but this was always predicated on the Government removing or reducing the quarantine period at the same time. Now we have both quarantine and pre-departure testing. That's why this new policy needs to be a time-limited, emergency measure only, in place not a second longer than necessary, and with a proper review mechanism once lockdown comes to an end. We cannot afford for this to be baked in over the whole Summer.
"The focus must be on returning travel to normal as quickly as possible and removing the need to quarantine or take a test as the UK population is vaccinated. Ideally, as the vaccination roll-out gathers pace and the most at-risk parts of the country are inoculated, we can start to see the economy, and travel, open up, which would enable the sector to have what will be a critical summer season for aviation."